Amino Trimethylene Phosphonic Acid in Ahmedabad
» Amino Trimethylene Phosphonic Acid in Ahmedabad
Deals in Citric Acid, direct acid, Amino Trimethylene Phosphonic Acid, Phosphomolybdic Acid, Butyric Acid, Kojic Acid, intermediate dyes, Naphthenic Acid, Acid Dyes
: Business Type
Manufacturer / Exporters / Wholesale Suppliers
: Address
, Ahmedabad,

Gujarat

India
Deals in Toluene, 2-ethylhexanol, Dimethyl Sulfoxide, N-Butanol, Cyclohexanone, Dimethylformamide, Isopropanol, Benzene, amino acid, Butyl Cellosolve, N Butanol, emulsifier 9.5 mole, N-methyl-2-pyrrolidone, Nitrobenzene, butoxyethanol, Acetone, xylene solvent, Ortho Xylene, Diethylene Glycol, Polyvinylpyrrolidone...
: Business Type
Manufacturer / Exporters / Wholesale Suppliers
: Address
A/421/1, Siddhi Vinayak Business Towers, Nr. Katariya Motors, B/h. DSP Comm. Office, Makerba, S.G. Highway, Ahmedabad,

Gujarat

India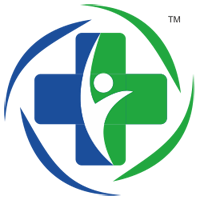 Deals in Carbonyl Iron, Vit D3 Tab, Carbonyl Iron, Methylcobalamin, Zinc & Piperine Tablet, Folic Acid and Mineral Syrup, Folic Acid, Ferrous Ascorbate and Folic Acid Syrup, Co Enzyme Q 10, L Arginine, Lycopene, Vitamin B12, DHA, Co Enzyme Q 10, essential amino acid and multivitamin syrup, Multivitamin Capsule, Multivitamin Tablets, Lycopene...
: Business Type
Manufacturer / Exporters / Wholesale Suppliers
: Address
65, DADA ESTATE, NR. SARKHEJ SANAND CIRCLE, SARKHEJ, Ahmedabad - 382210,

Gujarat

India
Deals in sulfo tobias acid, Resin, meta phenylene diamine 4 sulfonic acid, nitro amino phenol sulphonic acid, amino phenol sulphonic acid, dehydroascorbic acid, pnc bosa dye, Sodium Chloride, fc acid, nadapsa acid, Dyes Intermediates, SODIUM PERCARBONATE
: Business Type
Manufacturer / Exporters / Wholesale Suppliers
: Address
Ahmadabad,Gujarat,India., Rajkot

India
Deals in Chlorzoxazone, para-aminobenzoic acid, 4-sulpho hydrazone, 2-chloro-p-phenyldiamine, 4-nitro-2-aminophenol, 2-nadpasa, 4 nitro 2 aminophenol 2 sulfonic acid, 4-nadpasa, 2-sulfonic acid, 4-chloro-3-amino benzoic acid, 4-SULPHO ANTHRANILIC ACID, 4 Chloro 2 Amino Phenol
: Business Type
Manufacturer / Exporters / Wholesale Suppliers
: Address
T/4,Shantinagar Soc,Ushmanpura, Rajkot,

Gujarat

India
Deals in 6 N.A.P.S.A, pera amino azo benzine 4 sulphonic acid, Pera amino azo benzine 4 sulphonic acid ( Pab4sa)
: Business Type
Manufacturer / Exporters / Wholesale Suppliers
: Address
Ahmedabad,

Gujarat

India
Deals in yellow 3 r, abeta naphthol based intermediates, schaffers, Gamma Acid, K Acid, Dyes Intermediates, 4 amino diphenyl amine 2 sulfonic acid, R-salt
: Business Type
Manufacturer
: Address
Plot No. 218 219/3, Phase-ii, G.i.d.c. Estate, Naroda, Ahmedabad,

Gujarat

India
Deals in Dyestuff, 1-amino-8-naphthol-3-6 disulfonic acid-80% min, 1-naphthalamine -3:6:8 trisulfonic acid-60%, dye intermediate
: Business Type
Manufacturer
: Address
Plot No-a-1/108, Phase-ii, Gidc Industrial Estate, Vatva, Ahmedabad,

Gujarat

India