Corporate Website Designing Services in Aurangabad
» Corporate Website Designing Services in Aurangabad
Deals in Cctv Installation Service, Seo Services, Web Development, SEO and Internet marketing, Internet Marketing Services, Logo Designing Services, Web Hosting, Website Designing, Software Solution, Domain Registration Services, web designing and development, E-commerce Solutions, custom software solutions...
: Business Type
Manufacturer / Exporters / Wholesale Suppliers
: Address
Vrudhee Solutions, Sushil Niketan, Near Gujrati High School, Khara Kuwa, Aurangabad - 431 001,

Maharashtra

India
Deals in Web Designing Services, logo making services, Software Development Services, Web Hosting Services
: Address
Jalgaon Road,Savangi(Harsul), AurangabadPin-431008,

Maharashtra

India
Deals in Designing Services, Printing Services
: Address
Chishtiya Colony, N-6, Cidco, Aurangabad,

Maharashtra

India
Deals in web promotion, AIIMS CBSE / BCECE MEDICAL PREPaRATION Course, Computer Classes, Internet Marketing Courses, Web Design Services, IIT-JEE ENGINEERING ARCHITECURE course, 10+2 I.Sc.(XI & XII) Science(Math / Biology) course, Web Design, SSC BANKING GENERAL COMPETiTION Course...
: Address
The Umang Complex, Opposite RLSY CollegeShahpur Aurangabad,

Bihar

India
Deals in ad agency services, Website Designing Services, corporate structure service, print media solution services, cad cam solutions service, it solutions service
: Address
Shop No. 1 & 2, Bari Colony, Lane No. 7, Cidco Road, Aurangabad,

Maharashtra

India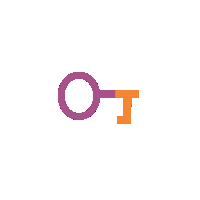 Deals in erp application development, web portal development service, local search optimization services, Website Development Services, online Result services, Software Development Service, Website Promotion Services, Shared Website Hosting Services, customized software solution, Domain Name Registration...
: Business Type
Manufacturer / Exporters / Wholesale Suppliers
: Address
705, SAHYADRI NAGAR, CIDCO NATYA MANDIR ROAD, AWISHKAR CHOWK, N-6, CIDCO, Aurangabad - 431003, Maharashtra, India

India
Deals in software designing services, computers services
: Business Type
Wholesale Suppliers
: Address
Deovrat Complex, Nr. Bhavani Petrol Pump, N-2, Jalna Rd., Aurangabad,

Maharashtra

India
Deals in Engineering Designing Services
: Business Type
Wholesale Suppliers
: Address
Midc, Chikalthana, Aurangabad - 431 003, India,

Maharashtra

India
Deals in architectural designing services
: Business Type
Wholesale Suppliers
: Address
4/11/43, C/o Saqeb Anwar,Azam Colony Roshangate, Aurangabad,

Maharashtra

India
Deals in computer designing services, building design, service, green plant service
: Business Type
Manufacturer / Exporters / Wholesale Suppliers
: Address
PLOT NO.-LR-8 GROUND FLOOR KUBER AVENUE COMPLEX JALNA ROAD SEVEN HILLS Aurangabad - 431001 Maharashtra India

India
Deals in false ceiling services, Painting and Polishing Work, Interior Decoration Services, kitchen designing services, furniture installation services
: Business Type
Manufacturer / Exporters / Wholesale Suppliers
: Address
Laxmi Hates, F - No. 32, Aurangabad,

Maharashtra

India
Deals in e commerce services, Web Design Services, Payment Gateway, Web Development Services, Search Engine Optimization Services, Web Hosting Solution, Bulk Sms Services
: Address
22, Padma Building, R.l. Park,Tq. Sillod, Dist. Aurangabad,

Maharashtra

India
Deals in Electronic Customb Designing
: Address
Electronic House Chistiya Colonuy Main Road, Jnec Engineering College, Aurangabad,

Maharashtra

India
Deals in Placement Services, Software Development Services, Engineering Services, Web Application Development Services
: Address
2nd Floor, Yashodhan Building, Bhagya Nagar, CBS Road, Aurangabad,

Maharashtra

India