Web Solution Services in Aurangabad
» Web Solution Services in Aurangabad
Deals in SSC BANKING GENERAL COMPETiTION Course, Internet Marketing Courses, web promotion, 10+2 I.Sc.(XI & XII) Science(Math / Biology) course, IIT-JEE ENGINEERING ARCHITECURE course, Computer Classes, Web Design Services, AIIMS CBSE / BCECE MEDICAL PREPaRATION Course, Web Design...
: Address
The Umang Complex, Opposite RLSY CollegeShahpur Aurangabad,

Bihar

India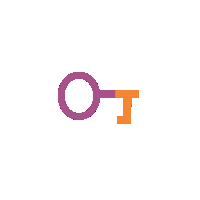 Deals in online Result services, customized software solution, Shared Website Hosting Services, Software Development Service, Website Development Services, Domain Name Registration, erp application development, web portal development service, Website Promotion Services, local search optimization services...
: Business Type
Manufacturer / Exporters / Wholesale Suppliers
: Address
705, SAHYADRI NAGAR, CIDCO NATYA MANDIR ROAD, AWISHKAR CHOWK, N-6, CIDCO, Aurangabad - 431003, Maharashtra, India

India
Deals in placement consultancy service, Permanent / Temporary Staffing, Domestic Placement Services, Career Consultant Services, Permanent staffing, HR Solution, Career Consultant, Placement Consultancy, Hr Solution Services, temporary staffing, Recruitment Agency
: Address
Mukund Wadi, Vegetable Market, Opposite Pvr Theatre, Above Hdfc Bank Atm, Aurangabad,

Maharashtra

India
Deals in Search Engine Optimization Services, Web Hosting Solution, Payment Gateway, Bulk Sms Services, Web Development Services, Web Design Services, e commerce services
: Address
22, Padma Building, R.l. Park,Tq. Sillod, Dist. Aurangabad,

Maharashtra

India
Deals in Web Designing Services, logo making services, Software Development Services, Web Hosting Services
: Address
Jalgaon Road,Savangi(Harsul), AurangabadPin-431008,

Maharashtra

India
Deals in Cctv Installation Service, Website Designing, Software Solution, custom software solutions, Domain Registration Services, Web Hosting, Logo Designing Services, web designing and development, Internet Marketing Services, E-commerce Solutions, Web Development, SEO and Internet marketing, Seo Services...
: Address
Vrudhee Solutions, Sushil Niketan, Near Gujrati High School, Khara Kuwa, Aurangabad - 431 001,

Maharashtra

India
Deals in Website Designing Services, it solutions service, corporate structure service, cad cam solutions service, print media solution services, ad agency services
: Address
Shop No. 1 & 2, Bari Colony, Lane No. 7, Cidco Road, Aurangabad,

Maharashtra

India
Deals in Engineering Services, Web Application Development Services, Placement Services, Software Development Services
: Address
2nd Floor, Yashodhan Building, Bhagya Nagar, CBS Road, Aurangabad,

Maharashtra

India