Housekeeping Manpower Services in Faridabad
» Housekeeping Manpower Services in Faridabad
Deals in Security Services, Catering Services, laundry services, Housekeeping Services, front office services
: Address
279, Sector-16, Faridabad,

Haryana

India
Deals in Customs-Trade Partnership Against Terrorism (C-TPAT), Sa 8000:2008 (social Accountability International, Eti Base Sedex Audit, housekeeping services, World Responsible Accredited Production, Corporate Social Responsibility (csr), Business Social Compliance Initiative (BSCI), Wrap, Contractual Labour, Social Audit...
: Business Type
Manufacturer / Wholesale Suppliers
: Address
H.No. - P3/23C, Second Floor, (Opp Park) SRS City Pearl Floor Sector-87 Faridabad 121002(Near Modern Delhi Public School),

Haryana

India
Deals in Security Services, Housekeeping Services
: Address
632 east chawala colony..blb, Faridabad,

Haryana

India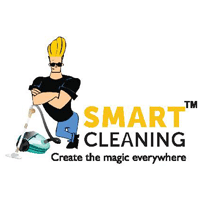 Deals in Carpet Cleaning Services, Car Detailing Services, marble polishing service, Bus Cleaning Services, Pest Control Services, paying guest services, Security Guard Services, facade cleaning services, sofa cleaning services, Granite Polishing Service, Housekeeping Services, THE NEW CAR FEELINGINTERIOR...
: Address
B- 538, 2nd Floor, Nehru Ground, NIT, Faridabad,

Haryana

India
Deals in Housekeeping Services, Security Services, Manpower Services
: Address
H.no-1162, Sector-62, Ballabgarh Faridabad,

Haryana

India
Deals in manpower provider, Management Consultants, Manpower Outsourcing, sampling of fabric products, ESI Consultant, manpower contractor, Job Placement Consultant, HR Outsourcing Services, pf consultant, packing of finished garments, project manpower outsourcing, esi & pf consultant...
: Address
Plot No. 17, Dayal Nagar Road, Phase- Ii, Gurkul Ind Estate, Opp. Sarai, Faridabad,

Haryana

India
Deals in cnc turret punch press tooling solution, CNC Press Brake Tooling Solution, Turnkey Solution, Laser Cutting Services, plasma cutting services, CNC Punch Press Tooling Solution, Designing Services, Engineering Services, sheet metal plant setup, sheet metal part development, Manpower Services...
: Address
Plot No-74, Sector-4r, Faridabad,

Haryana

India
Deals in Manpower Services, guarding services, Security Guard Services, Security Services
: Business Type
Wholesale Suppliers
: Address
12/2, First Floor, Main Road, Sector-37, Faridabad,

Haryana

India