debt syndication services in Hyderabad
» debt syndication services in Hyderabad
Deals in forex trading consultants, Capital Advisory Services, Investment Banking Services, debt syndication services, Financial Advisory Services, Export Finance Services, risk mitigation services, Project Finance Consultants, Banking Services
: Address
# 10-3-12,East Marredpally,Secunderabad- 500 026, Hyderabad,

Telangana

India
Deals in Article Syndication
: Address
129, Durga Nagar Colony Ameerpet, Hyderabad,

Telangana

India
Deals in Funds Syndication And Restructuring To Corporates, Virtual / Part-time CFO Services
: Address
No. 2-3-3/360/A, Bungalow No. 360, Silver Oak Modi Bungalows, ADJ To Government Mint, Cherlapally, Hyderabad,

Telangana

India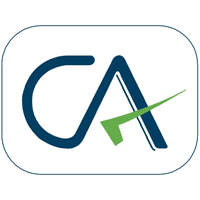 Deals in Internal Auditing Services, loan syndication services, Account Auditing Services, VAT Return Filing Services, Direct Taxation Services, Indirect Taxation Services, Company Incorporation Services, Statutory Auditing Services, Income Tax Return Filing Services, Corporate Advisory Services, Service Tax Return Filing Services...
: Address
6-3-661/9A, Bhavana Towers, Kapadia Lane, Hyderabad,

Telangana

India
Deals in Link Wheel Service, Social Bookmark Submission Services, Business Directory Listing Service, Squidoo Lens Creation and Squidoo Lens Promotion Service, Video Submission Service, Article Syndication and Article Submission Service, Classified Ads Submission Service
: Address
House No. 8-2-603/6, Road No. 10 Banjara Hills, Hyderabad,

Telangana

India

Deals in DGFT Services, Foreign Language Translation Services, Copyright Services, patent consulting services, Vishesh Krishi Gram Upaj Yojana, Taxation Services, Export Debt Recovery Services, Legal Process Outsourcing Services, Claim Recovery Services, Trademark Registration, Iso Certification Services...
: Address
Suite 315, "Downtown", Lakdi-ka-Pul, Hyderabad,

Telangana

India
Deals in Corporate Debt Restructuring, Lenders Independent Engineer
: Address
H.No. 8-3-1060, Plot No. 17, Satyadaya Apartments, Flat No. 201, Srinagar Colony, Hyderabad,

Telangana

India
Deals in Debt Recovery Tribunal
: Address
102, 2nd Floor, K.G.N Plaza Street No. 8, Himayathnagar, Hyderabad,

Telangana

India