Pumpkin Seed in Hyderabad
» Pumpkin Seed in Hyderabad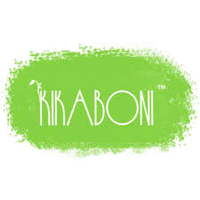 Deals in Kashmiri Almonds, Biscuit, Brown Rice, Organic Rice, Coriander Seeds, Rice and Flour, Cooking Oil, Cooking Spices and Masala, Cashew Nuts, Honey, Ghee, Organic Pulses, Desiccated Coconut Powder, Organic Wheat, Long Grain Parboiled Brown Rice, Organic Honey, Pumpkin Seeds, Raw Basmati Rice...
: Business Type
Manufacturer / Exporters / Wholesale Suppliers
: Address
Plot No. 805/2, Road Number 36, Opp. lane of Timberland, CBI Colony, Jubilee Hills, Hyderabad, Telangana 500033

India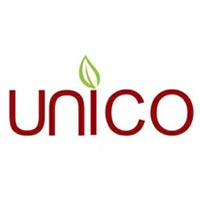 Deals in UN2030 F1 Tomato, UN 931 F1 Hotpepper Seeds, UN 2030 F1 Tomato Seeds, Fresh Red Chili, Fresh Pumpkin, UN Kalyan Okra, Fresh Bottle Gourd, Fresh Green Chili, UN 9522 F1 Tomato Seeds, UN Sruthi F1 Tomato Seeds, UN Sanjeev Okra, UN 330 F1 Tomato Seeds, pumpkin seeds, UN Sruthi F1 Tomato, UN9522 F1 Tomato...
: Business Type
Manufacturer / Wholesale Suppliers
: Address
1-1/1/B, Back Side Mallanna Temple, Bowrampet, Hyderabad,

Telangana

India
Deals in Dry Nuts, Almond, Pumpkin Seed, Pistachio Nut, Dry Dates, Dates, anjeer sweets, Walnuts, Cashew Nuts, akrut, Seeds, Groundnut
: Business Type
Manufacturer / Exporters / Wholesale Suppliers
: Address
Hyderabad,

Telangana

India
Deals in Yellow Maize, White Maize, green pumpkin seeds, Sella Rice, Indian Pulses, Speckled Kidney Beans, Off White Pumpkin Seeds, Sona Masoori Rice, Dry Fruits, Trimmed Coconut, Used Cooking Oil, Broken Rice, Snow white pumpkin seeds, Indian Spices, Basmati Rice
: Business Type
Wholesale Suppliers
: Address
Brindavan Colony, Tolichowki, Hyderabad,

Telangana

India