litigation support services in Kochi
»

Kochi

» litigation support services in Kochi
Deals in Ace Law Firm Services, Trademark Services, Patent Services, Litigation Services, Copyright Services, intellectual property consultant
: Address
V/557a,Kadackel Building, Unicghira,Thrikakkara, Kochi-682021,

Kerala

India
Deals in Real Estate Services, Trademark Services, Intellectual Property Services, Arbitration Services, Architectural Design Services, legal process outsourcing, cyber law, Litigation Services, Copyright Services, Business Incorporation Services, Patent Services, contract drafting, Liaison Services...
: Address
1st Floor, G-148, Panampilly Nagar, Cochin, Kerala - 682036, Kochi

India
Deals in Licensing Consultancy, intellectual property registration, Company Formation Services, Valuation Services, public notary services, Consulting Services, Investment Consultants, Real Estate Services, legal documentation services, Business Services, Export Import Services, Litigation Services...
: Address
Xl/7553, Manilal Flats, Chittoor Road, Opp. Ymca, Kochi,

Kerala

India

Deals in Partnership Deed Registration Services Kerala, Liability Partnership Registration Service Kerala, Company Formation Services Kerala, Patent Marketing Service, Industrial Design Registration Services, trademark litigation, Patent Process Services, International Trademark Registration Services from India...
: Address
Alungal Buildings, Thammanam - Pullepady Road, Thammanam P.O.,Cochin, Kochi,

Kerala

India
Deals in unified communications services, infrastructure consulting services, messaging services, migration services, virtualization services, collaboration services, support services
: Address
37/1444,Emmanuel Road, Kadavanthra-kaloor Road, Kadavanthra, Kochi,

Kerala

India
Deals in Maintenance & Support
: Address
No. 39/6097, Alapatt Cross Road Ravipuram, Kochi,

Kerala

India
Deals in astrology software, customer support services, Website Designing Services, administrative support services, Data Entry Services, Data Processing Services, astrology consultancy, Website Development
: Business Type
Wholesale Suppliers
: Address
Karedath House, Angamaly, Kochi,

Kerala

India
Deals in Remote DBA Supports
: Address
Vymeeti Road, Block No. 12/Ab-1, Ist Floor , Star Homes Shopping Complex,Tripunithura, Kochi,

Kerala

India
Deals in business processing, remote desktop management & support
: Business Type
Manufacturer / Exporters / Wholesale Suppliers
: Address
1-e, Phase Ii, Leela Infopark Kusumagiri P. O, Kakkanad, Kochi,

Kerala

India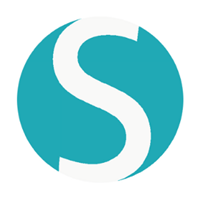 Deals in Data Processing Services, Online Data Entry Services, Ecommerce Virtual Support Services, Data Conversion Services, Survey Form Data Entry Services, offline data entry services, Scanning & Indexing Services, Web Searching Services, Data Entry Services, book data entry services...
: Address
2nd Floor, Kayees Building Vazhakkala, Cochin, 682021 Kerala, India, Kochi

India
Deals in Professional IT related project management, Business software support, email hosting services, it related hardware, Installation and Management of networks, Design, All business related server installations & support, computer appliance installations services...
: Address
Viswas, Nice Garden, Pachalam, Kochi,

Kerala

India
Deals in Computer Courses, tech support engineer training services
: Address
G-129, Shopping Complex Road, Panampilly Nagar, Kochi,

Kerala

India
Deals in Community Based Day Support Services
: Address
Bansal Towers, Udayanager, Kathrikadavu, Thammanam Road, Kaloor, Kochi,

Kerala

India