Loyalty Programs Services in Kolkata
»

Kolkata

» Loyalty Programs Services in Kolkata
Deals in Muthoot Loyalty Card, Convenient Consumer Loan
: Address
210/1 A 1st Floor,Plot No 210 / 1a, Rashbehari Avenue, Above Dhakeshwari Bashtralaya, Gariahat Road, Kolkata,

West Bengal

India
Deals in MBA In Strategic Management, Youth Program, Entrepreneurship Development, TSA Welcomes You
: Address
No. 19/1, Salimpur Road, 1st Floor, Kolkata,

West Bengal

India
Deals in Palki Service for Marriage, Shehnai Program, wedding dj service, digital photography services, palki services, brass band services
: Business Type
Wholesale Suppliers
: Address
Nabapally,S.b Road,P. O- Gholabazar, Kolkata,

West Bengal

India
Deals in Entrepreneur Program services, Programs Project Services
: Address
F D- 286, 2nd Floor, Sector- 3, Salt Lake City, Kolkata,

West Bengal

India

Deals in Sales Training Programs Services, sales skills training services
: Address
Tower 17, flat 12G,Genexx Valley, Diamond Harbour Rd Joka, Kolkata 700104,

West Bengal

India

Deals in aerobics service, fitness training service, weight loss program service, modern exercise service, child fitness program service, weight gain program service, Unisex Fitness Studio
: Address
Block- P, Sekh Para Road, Brahmapur Battala, Bansdroni, Kolkata-700070,

West Bengal

India
Deals in documentary film production services, digital video shooting services, Video Film Services, corporate film services, television program production services, video program production services
: Address
370, Block K, New Alipore, Kolkata,

West Bengal

India

Deals in real time charging system services, revenue assurance consulting services, business intelligence solutions, dealer management system services, business assurance program services, Database Audit Consulting Services, managed services
: Business Type
Wholesale Suppliers
: Address
S Srijan Tech Parkdn 52, 4th Floor, Saltlake Sector 5, Kolkata,

West Bengal

India
Deals in matrimonial investigations, Anti Counterfeiting Programs, Investigation of the Counterfeit Product, Secret verification, Background and Asset inquiries, Insurance Claims investigations, mystery shopping, surveillance, Political Investigation, market surveys, Locating Missing Person...
: Business Type
Manufacturer / Exporters / Wholesale Suppliers
: Address
4, Govt. Place, North Kolkata: 700001,

West Bengal

India
Deals in International Business Etiquette Program, time management training, Effective Presentations Skills
: Address
Bells House, 11th Floor, No. 21, Camac Street, Kolkata,

West Bengal

India
Deals in speech therapists, Psychopharmacology and Diagnosis, anger management, Adolescent Psychiatry, road map of employee screening program, Bereavement / Grief Therapy, Individual Employee Counseling, Eating Disorders, Social Phobias, In Vetro Fertiliztion, Personality Testing, Family Counseling For Dysfunctional Relationship...
: Business Type
Manufacturer / Exporters / Wholesale Suppliers
: Address
No. 54A, Sarat Bose Road, Kolkata,

West Bengal

India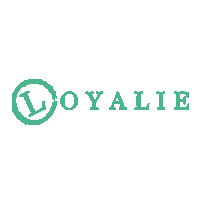 Deals in
: Business Type
Manufacturer / Exporters / Wholesale Suppliers
: Address
113 Park Street , Poddar Point, Suite no 302 , Kolkata,

West Bengal

India