Criminal Law Attorneys in Mumbai
»

Mumbai

» Criminal Law Attorneys in Mumbai
Deals in real estate law services, corporate law services, Civil, Arbitration Lawyers in India, litigation law services, commercial law services, admiralty law services., Lawyer Services, Legaleye Associates, law firm service, Admiralty Lawyer, Legal Service
: Address
1st Floor, Medows House, Medows Street, Nm Road, Fort, Mumbai,

Maharashtra

India
Deals in advocate services, Lawyer Services
: Address
Makers Chambers - Vnariman Pointmumbai-4000 21.maharashtra, India.

India
Deals in advocates, Lawyer Services
: Business Type
Wholesale Suppliers
: Address
491-A, Dutta Nivas, 1st Floor, J.S. Seth, Mumbai,

Maharashtra

India
Deals in Lawyer Services, advocate services
: Business Type
Wholesale Suppliers
: Address
Office No. 35, 2nd Floor, 306 Perin Nariman Street, Fort mumbai-1,

Maharashtra

India
Deals in legal arbitration services, computer forensics, cyber law consulting, Lawyer Services, Litigation Services, information technology security audit, advocacy service, mobile forensics, drafting services, litigation training
: Address
B1, Laxmi Narayan Chs, Opp. Nkt Colleg,Near District Court, Thane, Mumbai,

Maharashtra

India
Deals in Patent Registration Services, advocate services, Trademark Services
: Address
First Floor, F-338 Dreams the Mall Lbs Marg Bhandup (w)-4000078, Mumbai,

Maharashtra

India
Deals in advocate services, Legal Services
: Business Type
Wholesale Suppliers
: Address
B/1, Jaywant Co- Operative Society, Four Bungalows, Lokhandwala Road, Near Kokilaben Dheeru Bhai Ambani Hospital, Mumbai,

Maharashtra

India
Deals in Legal Services, lawyers
: Business Type
Wholesale Suppliers
: Address
201,YESWANT CHAMBERS,18 BURJORJI BHARUCHA MARG,FORT, Mumbai,

Maharashtra

India
Deals in company law consultancy, Legal Drafting Services, Corporate Law Consultants, Legal and Public Notary Services, commercial law services, Legal Compliance Services, lawyers & advocates, legal advisory services, Notary Legal Services, corporate law services, Corporate Legal Services...
: Address
704, 706 Embassy Center Nariman Point Churchgate. Mumbai 400021,

Maharashtra

India
Deals in lawyers uniforms, Uniforms
: Business Type
Manufacturer / Exporters / Wholesale Suppliers
: Address
Gaurav Enterprises, 41 Kitchen Garden Lane, Jaymahal Estate, Near Mangal Das Market., Mumbai,

Maharashtra

India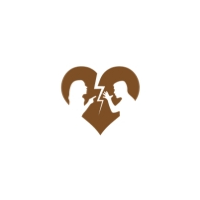 Deals in Divorce process, Top law firms in Mumbai, criminal lawyers, law firms, Divorce lawyers in Mumbai, divorce lawyer, Lawyers in Mumbai, mutual consent divorce
: Address
Advocate Mayur Pandya is a founder partner of Divorce Lawyer Mumbai Legal Services based at Mumbai in India. Firm was established in 1991.,

Maharashtra

India
Deals in Lawyers For All Cases
: Address
FA 52, Lakecity Mall, next to Big bazaar, Kapurbawadi Junction, Thane west AAWI a room no. 36, High Court, Fort, Mumbai ,

Maharashtra

India
Deals in Company Legal Advice By The Best Mumbai & Delhi Lawyers, Divorce Advice By Best Mumbai Lawyers
: Address
No. 29, Sunder Building, 2nd Floor Above Indian Bank, Chembur, Govandi Road, Mumbai,

Maharashtra

India
Deals in co..., surrogacy Lawyer India, Surrogacy Laws In India, legal Firms In India, surrogacy laws in india,surrogacy lawyer india,legal firms in india ,co...
: Address
32 B-Wing, Ambika Towers, Rajmata Jijabai Road, Pump House, Andheri East, Mumbai,

Maharashtra

India