Merger IT Integration in Mumbai
»

Mumbai

» Merger IT Integration in Mumbai

Deals in investor relations services, acquisition services, mergers and acquisitions, private equity services, Corporate Restructuring Services, capital structuring services, management support services, Business Research Services, market analysis services, Financial Advisory Services, debt syndication services...
: Address
No. B/002,Vision Court Staney Fernandes Wadi CHS Ltd. rnPlot no. 746, MTNL Exchange Lane, rnDadar (West), Mumbai 400 028,

Maharashtra

India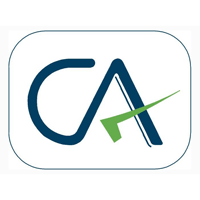 Deals in Chartered Accountancy Services, income tax returns, Audit Services, regulatory compliance services, Company Formation Services, merger and acquisition services, Direct & Indirect Taxation Services, Business Process Improvement, Audit Analytics, chartered accountants, enterprise risk management services, accountancy services...
: Business Type
Manufacturer / Exporters / Wholesale Suppliers
: Address
202, Fortune Plaza, Premises Co-Operative Society, Plot No. 29 & 30, Off. A.P.M.C. Market II, Near Commodity Exchange Sector - 19A,Vashi, Navi Mumbai,

Maharashtra

India
Deals in Mergers And Acquisitions Services
: Address
Room No.72, 5th Floor, Krishna Niwas, Kalbadevi P.O. Lane, Mumbai,

Maharashtra

India
Deals in Global Expatriate Services, accounting outsourcing service, Transfer Pricing Services, mergers and acquisitions services, Legal and Secretarial Services
: Business Type
Manufacturer / Exporters / Wholesale Suppliers
: Address
No. 201-202, Comet Building Guru Nanak Road, Bandra West, Mumbai,

Maharashtra

India