Corporate Relocation Services in Nagpur
»

Nagpur

» Corporate Relocation Services in Nagpur
Deals in packers services, car carriers services, Residential Relocation Services, domestic moving services, Movers Services, packers, Corporate Relocation Services, movers packers, door to door relocation services, Home Relocation Services, Business Relocation Services, home storage services...
: Address
Plot No. 13, House No. 397, Sonba Nagar, Khadgaon Road, Wadi, Nagpur,

Maharashtra

India
Deals in Cargo Services, Relocation Services, Moving Services, Packing Services
: Business Type
Wholesale Suppliers
: Address
Central Avenue, Nagpur,

Maharashtra

India

Deals in Door to Door Relocation Service, Home Relocation service, packing moving service, packers movers services, Business Relocation Service, Car Carriers, domestic moving
: Address
1409/197A, Rajiv Nagar, Khadan, Pandharabodi, Near Ram Nagar, Nagpur - 440 010,

Maharashtra

India
Deals in Website Development Service, CRM, Domain Name Registration, Web Hosting, lml, .net, Software Development, electronics final year project, Software Development Service, Website Designing, Erp, e learning, corporate governance services, java software development, it final year project, embedded system services...
: Business Type
Wholesale Suppliers
: Address
Hudkeshwar Road, Nagpur,

Maharashtra

India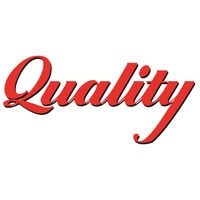 Deals in industrial housekeepingg services, office housekeeping services, corporate housekeeping services, hotel housekeeping services, hospital housekeeping services, domestic housekeeping services
: Address
panch sagar nera aakar builders byramji town nagpur,

Maharashtra

India
Deals in Web Development Service, Mobile Application Development, Website Designing Service, Corporate Presentation Services, Web Application Development
: Business Type
Wholesale Suppliers
: Address
302 4-a, Khushal Smruti Appartment, Gandhi Nagar, Nagpur,

Maharashtra

India
Deals in Website Maintenance Services, Shoping Cart Development Service, Website Designing Service, Logo Designing Service, Website Development Service, Website Template Design Services, Website Development Services, Corporate Website Design Service, Blog website Designing Service
: Address
Calvary Alliance Church Road, Nagpur,

Maharashtra

India