Domestic Placement Service in Nagpur
»

Nagpur

» Domestic Placement Service in Nagpur

Deals in Recruitment Agency, Permanent staffing, Placement Consultancy, Domestic Placement Services, Placement Consultancy Services, Permanent / temporary Staffing Services, HR Solution, temporary staffing
: Address
Saraswati Bhawan 1 st Floor Opposite Vijay Talkies Ghat Nagar, Nagpur,

Maharashtra

India
Deals in Education Consultancy, Domestic Placement Services, Permanent / temporary Staffing Services, Career Consultant, Recruitment Agency, Overseas Placement, Placement Consultancy, temporary staffing, Permanent staffing, HR Solution, Domestic Placement
: Address
Plot No 3-b, Vijay Nagar, Near National Power Training Institutes, South Ambazari Road, Nagpur,

Maharashtra

India
Deals in Domestic Placement Services, Temporary Staffing Services, Domestic Placement Service, permanent staffing service, Career Consultant Services, Placement Consultancy, placement consultancy service, Permanent / temporary Staffing Services, HR Solution, career consultant service, Recruitment Agency...
: Address
2nd Floor , Vishal Frniture, Near Moonlight Photo Studio, Sitabuldi, Nagpur,

Maharashtra

India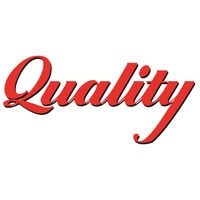 Deals in hospital housekeeping services, office housekeeping services, industrial housekeepingg services, domestic housekeeping services, hotel housekeeping services, corporate housekeeping services
: Address
panch sagar nera aakar builders byramji town nagpur,

Maharashtra

India
Deals in domestic moving services, Movers Services, packers, Residential Relocation Services, Corporate Relocation Services, Home Relocation Services, Business Relocation Services, home storage services, movers packers, door to door relocation services, car carriers services, packers services...
: Address
Plot No. 13, House No. 397, Sonba Nagar, Khadgaon Road, Wadi, Nagpur,

Maharashtra

India
Deals in Domestic Courier Services, International Courier Services
: Business Type
Wholesale Suppliers
: Address
c/o Maharashtra Guest House, Somwar Baza, Nagpur

India
Deals in placement services., Information Technology, IT Training Services and Placement Services.
: Address
Vithal Rukhmai Palace,infront of Ginger Garlic Restro,Towards Aath Rasta Square, Laxmi Nagar, Nagpur,

Maharashtra

India
Deals in Placement Services
: Business Type
Wholesale Suppliers
: Address
Nagpur,

Maharashtra

India
Deals in Placement Consultant, Placement Consultancy Services
: Address
168, Near Bank of India Hall, R.p.t.s. Road, Laxmi Nagar, Nagpur,

Maharashtra

India
Deals in Job Placement Services
: Address
Desire Career Point Placement186, Mahatma Gandhi Nagar, Hudkeshwar Road, NAGPUR-440034Mobile: 9527544623email: desirecareerpoint@gmail.com,

Maharashtra

India