offshore drilling services in Navi Mumbai
» offshore drilling services in Navi Mumbai
Deals in Container Services, logistics shipping services, offshore drilling services, Shipbuilding Services
: Address
A-207, Sai Chambers, Plot No. 44 Sector -11 Cbd Bealpur, Navi Mumbai,

Maharashtra

India
Deals in offshore diving service
: Address
D-159-MIDC,Nerul, Navi Mumbai,

Maharashtra

India
Deals in online reputation management service, Web Hosting Service, offshore outsourcing service, mobile websites service, Website Development Service, Search Engine Optimization Service, Website Designing, Printing Service, e commerce service, Website Designing Service, domain registration service...
: Address
207, Building 1, Sector 2, Millenium Business Park, Mahape, Navi Mumbai - 400710.,

Maharashtra

India
Deals in project cargo logistics, EXIM Services, HeavyLift Cargo, Supply Chain Management, Warehousing & Distribution Services, Temperature Controlled Cargo Service, Customs Clearance Services, Offshore Support Service, International Freight Forwarding Service
: Business Type
Wholesale Suppliers
: Address
Mayuresh Cosmos,703,Plot 37,Sector-11,CBD Belapur, Navi Mumbai,

Maharashtra

India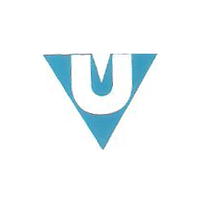 Deals in Autoclave Reactor Fabrication Services, Bell Mouth Shape Forming Services, Large Diameter Turning Services, Heavy Structural Fabrication Services (Offshore and Onshore), pressure vessel fabrication services, Plate Bending Machine Building Services, Hydraulic Press Machine Building Services
: Business Type
Manufacturer / Exporters / Wholesale Suppliers
: Address
Plot No. R-64, MIDC Rabale, TTC Industrial Area, Navi Mumbai,

Maharashtra

India
Deals in strategic planning, Bid Advisory, Risks And Rewards Of Entering Indian Offshore Sector
: Address
A-207, Sai Chambers, Plot No. 44, Sector-11 Near CBD Station, Opposite IDBI Bank Building, C. B. D., Belapur, Navi Mumbai,

Maharashtra

India
Deals in Structural Steel Designing Services, Steel Welding Services, Steel Plate Rolling Services, Steel Procurement Services, Steel Plate Drilling Services, Logistics Services, Cnc Plasma Cutting Services, Steel Grinding Services, Steel Sand Blasting Services, CNC Oxy Fuel Cutting Services...
: Business Type
Manufacturer / Exporters
: Address
Hissah No. 1A/2, Plot No. 8, Survey 110, Behind Kingfisher Beweries,Taloja MIDC, Village, Navi Mumbai. Pin Code � 410218,

Maharashtra

India
Deals in Glass Grinding Services, Quartz Glass Drilling Services, Quartz Glass Fabrication Services, Quartz Glass Machining Services, Quartz Glass Blowing Services, Borosilicate Glass Blowing Services
: Business Type
Manufacturer / Wholesale Suppliers
: Address
301, Sai Kinara-A, Plot No. A7, Sector 19, Kopar Khairane, Navi Mumbai,

Maharashtra

India