Tractor Fittings in Rajkot
»

Rajkot

» Tractor Fittings in Rajkot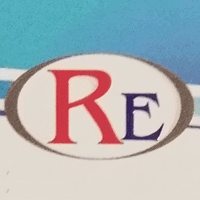 Deals in Hydraulic Pipe Elbow, Hydraulic UNF & NPT Threaded Adaptors, Hydraulic Welding Hose Bend, hydraulic mild steel tractor trolley fittings, Hydraulic Pipe Welding Half Nipples, Hydraulic Mild Steel Adaptor Nipples, Hydraulic Reducer Adaptors, Hydraulic Mild Steel Hose Pipe Male Nipples, Hydraulic plug, Hydraulic hex nipple...
: Business Type
Manufacturer / Exporters / Wholesale Suppliers
: Address
3, Umakant Pandit Udyog Nagar, Nr. Ashok Garden Main Road, B/H. Jalaram Weybridge, Mavdi Plot, Rajkot,

Gujarat

India
Deals in AC Welding Generator, Petter Pump Type Genset, Lister Radiator Type Genset Electric Start, Lister Pump Belt Type Genset, AC Power Generator (002), Lister Belt Type Genset, Trolly Mounted Generator Set, Petter Without Pump Genset, AC Power Generator (001), Generator With TATA 407 And 709 Engine, tractor fitting genset...
: Business Type
Manufacturer / Exporters / Wholesale Suppliers
: Address
Village Kothariya, Gondal Road, Bh.Char Bhuja Marble, Near Octroi Post, Rajkot,

Gujarat

India