audits assurance services in Thane
»

Thane

» audits assurance services in Thane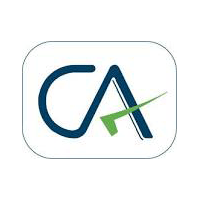 Deals in banking & financial services, DIRECT & INDIRECT TAXATION, FORMATION & REGISTRATION, funding, company law matters services, Company Formation And Registration Service, Business Tax Consultancy, Loan Service, Audit and Assurance Services, Audit & Assurance, Direct and Indirect Taxes Service...
: Business Type
Manufacturer / Exporters / Wholesale Suppliers
: Address
84, Prabhu Ali, Vishal Tower, 1st Floor, Mandai, Bhiwandi, Thane,

Maharashtra

India
Deals in Internal Audit / Risk And Assurance, Financial Assurance Services, internal audit / risk and assurance, Preparation Of Return, bank audit, Audit and Assignments Services
: Address
No. 202, Mayfair Building, Aboli Virar Gardens Agashi Road, Virar West, Thane,

Maharashtra

India
Deals in systems audit services, It Training Services, Warehousing Services, Software Solutions, Business Planning Services, it management services, jewellery management services, Shipping Services, software developers, Logistics Services, Banking Services, Insurance Services
: Address
101, Swastik Plaza, Pokhran Road No. 2, Near Voltas, Thane (W),

Maharashtra

India

Deals in Company Formation Services, Partnership Formation Services, Tax Auditing, LLP Formation Services, Auditing and Assurance Services, Management Consultancy, Project Finance Services, vat auditing, Internal Auditing, Chartered Accountant, debt syndication services, tax consultancy services...
: Address
Shop No. 3, Ravi Kiran Apartment, Sachin Society, Near KBMC Office, Kulgaon, Badlapur (East), Thane,

Maharashtra

India
Deals in Factory Evaluation Services, sea worthy packaging verification, product conformity services, vendor registration services, Audit Services
: Address
B-901, Canosa, Hiranandani Estates, Ghodbunder Road, Patlipada, Thane,

Maharashtra

India
Deals in Tax Consultant, Audit Services
: Address
503, Shree Sadan, Ghantali Devi Mandir Road, Opp.lawrence & Mayo, Ghantali, Thane,

Maharashtra

India
Deals in Audits Training
: Address
No. 303, Vittoria Hiranandani Estate Patlipada, G. B. Road, Thane,

Maharashtra

India
Deals in Audit Services, Market Research Services, Consulting Services
: Business Type
Wholesale Suppliers
: Address
GA-27, Lakecity Mall, Kapurbawdi, Thane (west),

Maharashtra

India
Deals in Business Consultants, Management Consultants, Outsourcing of Accounts, Business Process Outsourcing, Taxation Services, Auditing, Talent Acquisition, Internal Audit, Recruitment, auditing, internal audit, management audit, Management Audit, Formation of Business Entity, HR solutions
: Address
16, Gurudeo Society, Jijamata Marg, Thane (east), 400603,

Maharashtra

India
Deals in bank audits services, investment consultancy, Income Tax Consultancy, accounting work
: Address
101, Devdeep, K-Villa, Mumbai 400 601, Thane,

Maharashtra

India
Deals in Market Analysis & Audits
: Address
D1/ 1502, Maple, Neelkanth Greens, Manpada, Thane,

Maharashtra

India
Deals in IT Application Development, Security and Identity & Access Management, Process Audit and Review, Improvement of Organization Process Assets
: Address
54, Om Aditya CHS, Ganeshwadi, Thane,

Maharashtra

India
Deals in Plant Audit Service
: Address
A - 16, 7th Floor, Amfotech, Opp Passport Office Wagle Industrial Estate, Thane,

Maharashtra

India
Deals in power audit consultant, electrical consultant, Security Consultant, Project Consultant, hvac consultant, fire consultant, bms consultant
: Address
27, Haria Ind Estate, Behind Paper Products, Majiwade, Thane,

Maharashtra

India