Cold Storage Services in Thane
»

Thane

» Cold Storage Services in Thane
Deals in Logistic Services, warehousing consultant, storage warehouse service, Container Insulation, cargo container insulation services, Container Storage Services, Modified Containers Services, storage warehouse
: Business Type
Manufacturer / Exporters / Wholesale Suppliers
: Address
Shop - 10, Pp Sai Sumangalam Chs. Ltd., Plot No. 11, Road R.s.c. & 3a, Near Lokmnya Nagar Bus Depot, Thane(west)-400606,

Maharashtra

India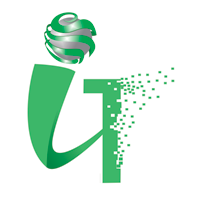 Deals in it consultancy, customized software solution, IT AMC Services, Tech Support, Cloud Hosting Services, IT SECURITY Service, Cloud Backup Services, cloud storage services, Cloud Email Services, it fms services
: Business Type
Manufacturer / Exporters / Wholesale Suppliers
: Address
Birla College Road, Opposite Prem Auto, Kalyan West, Thane,

Maharashtra

India
Deals in Archive Scanning Storage Services, Pdf Conversion Services, Desktop Publishing Services, FTP Access Services, Photo Scanning Services, OCR Conversion Services
: Address
Raja Ram Shinde Building Anand Koli Wada, Near Main Line Parsik Tunnel, Mumbra District, Thane,

Maharashtra

India
Deals in Hot and Cold Insulations Service, Diesel Generator Repair Service
: Business Type
Manufacturer / Exporters / Wholesale Suppliers
: Address
Shop No. 5, Faisal CHS, SVP Road, New Colony, Ambernath West, Thane,

Maharashtra

India
Deals in Cold Spray Galvanizing, Transformer Fabricator Services
: Address
Plot No. - 4, Survey No - 137 / 168 Hissa No : 1 (PT) & 1/1(PT) Asangaon, Thane,

Maharashtra

India
Deals in Sound Proofing Insulation, Sound Proof Doors Insulation Services, Chiller Nitro Rubber Insulation, Sound Proof Room Services, Duct and Acoustic Insulation Services, Under Deck Insulation Services, Cold Pipe Manifold Insulation, Sheet Metal and GI Duct Fabrication, Cold Store Insulation...
: Business Type
Manufacturer / Exporters / Wholesale Suppliers
: Address
Shop No. 05, Shubh Vihar Building Opposite Ashok Nagar, Dadlani Road, Balkum, Thane West,

Maharashtra

India
Deals in staircase cleaning services, tank cleaning service, terrace cleaning services, loft tank cleaning services, Cleaning Service, pipe line choke up services, campus cleaning services, water storage cleaning services, wall cleaning services, housing society cleaning service, tank cleaning services...
: Address
2, Sharada Bhawan, Near Saraswati Eng. School, Panchpakhadi, Thane(w),

Maharashtra

India
Deals in Cold Fusion Web Development, L.A.M.P. Programming Service, XML Application Development Service
: Address
Pokhran Road, No. 1, Thane,

Maharashtra

India
Deals in engineering equipment maintenance services, Business Consultants, turnkey contractors, cost effective solutions, cold storages, engineering equipment repairing services, design consultancy, cost estimation, overhaul contracts, project engineering solutions, quality surveyors, budgetary proposals...
: Business Type
Manufacturer / Exporters / Wholesale Suppliers
: Address
20, Asiatic Arcade, Pokhran Road No 1, Vartak Nagar, Thane,

Maharashtra

India

Deals in
: Business Type
Manufacturer / Exporters / Wholesale Suppliers
: Address
G-1 "A" Wing, Roop Rajat Plaza, Near Maxus Mall, 150 Feet Road, Bhayander west, Thane,

Maharashtra

India